UK 2017 National Championships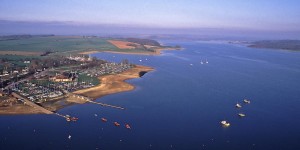 The Soling 2017 Nationals Championships will he held from 7th July to 9th July 2017 at Rutland Sailing Club (RSC) on Rutland Water in the Midlands. Rutland Water, owned by Anglia Water, is one of the largest man made lakes in Europe and has a surface area of nearly eleven square kilometres. It is situated in a park of 3,100 acres and has a 40 kilometre perimeter cycling/walking track.
RSC has a strong Sailability programme. There is disabled access to all levels of Rutland Sailing Club and there are pontoon hoists to assist disabled sailors.
The 2017 Championships will be an International Soling Association (ISA) event and run under ISA rules. At least one crew member per boat must be a member of the British Soling Association at time of entry. Please contact the BSA treasurer for more information.   The entry fee for the BSA 2017 Soling Nationals will be £77.00 per boat.
The Soling Nationals are currently a three day event which usually starts with the  first race beginning on a Friday and finishes the following Sunday with the prize giving at about 15h00.   The 2017 Soling Nationals will commence with the first race planned to start at 11h00 (briefing at 10h00) on Friday 7th July and will finish on Sunday 9th July. It is advisable to arrive on Thursday 6th July to ensure sufficient time for rigging and boat preparation and time for any weight or measurement checking. Once launched all boats will be on moorings overnight for each night during the regatta.
There will be a Pimms reception on Friday evening which will be free to competitors and there will be a regatta dinner on the Saturday evening which must be booked and paid for in advance through the RSC office. The cost is £20 per person. Menus will be available form the BSA Secretary.
See below for RSC contact details and how to obtain the championship entry form, the booking form for the Regatta Dinner and how to obtain a copy of the Notice of Race and Sailing Instructions.
Rutland Water is in the Midlands situated not far from Stamford. Rutland Water is about six miles from the A1 and about 29 miles from the M1 at Leicester.  The town of Oakham lies on its western shore.
Rutland Sailing Club (RSC) is on the south shore on the edge of a village called Edith Weston. RSC has excellent facilities including a large, modern clubhouse with a bar/lounge, a wet bar/restaurant  and visitor accommodation. The accommodation is modern and clean, is very good value for money and needs to be booked and paid for in advance though the RSC office. The RSC office is open Thursday to Monday inclusive. Booking/payment can be made by telephone. Find the RSC office contact details and the list of accommodation available at RSC below.
There is a normally full catering service at the club throughout the regatta serving breakfast, lunch and dinner from Thursday to Sunday.
There is also a chandlery at RSC which has a limited stock. It is operated by the RSC sailing school. If you need anything it is best to contact the chandlery/sailing school in advance to make sure they have what you need in stock or to give the chandlery enough time to order what you need. You can contact the chandlery/sailing school though options offered when ringing the RSC main telephone number.
If not availing of the RSC's accommodation there are many hotels, pubs and B&B's in the vicinity to suit any budget from the exclusive country manor house hotel Hambleton Hall on the shore to the Premier Inn in Melton Mowbray and pubs such as the Finches Arms in Hambleton. There is a camp site across the lane opposite the sailing club's entry gate. When looking for accommodation some of the towns nearby are Edith Weston, Normanton, Oakham, Hambleton, Uppingham and Melton Mowbray.
Competitors should plan to arrive before the evening of Thursday 6 July so there is sufficient time for boats to be checked in and any measuring or weighing required completed and so all boats can be rigged, hoisted off their road trailers, transferred to a launching trailer, launched and put on moorings ready for Friday.  It is up to the boat owner to make sure that their boat and crew arrive with sufficient time in hand to complete all that is required to be able to compete.
Moorings will be allocated to each boats once check-in has been completed.
There will be a ferry service to bring crews out to boats and to collect them throughout the event.
On completion of the last race of the regatta the rule is that boats will queue on the pontoon and be taken out of the water strictly based on the order over the finish line in the last race.
The following forms can be obtained from the BSA Secretary by emailing the secretary at secretary@solings.co.uk
– 2017 Soling National Championship Entry Form
– Notice of Race
– Sailing Instructions
– Regatta dinner booking form (with special dietary requirement notifications)
Rutland Sailing Club (disabled access to all levels)
Gibbets Lane
Edith Weston
Rutland
LE15 8HJ
Telephone:  01780 720292
Email: sailing@rutlandsc.co.uk
Website: www.rutlandsailingclub.co.uk
Directions to RSC
The two routes to RSC are 1) from the East come off the A1 to follow the A606 (direction Oakham) then turn off before Empingham onto Normanton Park Road and then pass Edith Weston but avoid going through the town and 2) from the west come off the M1 north of Leicester at Junction 21a (one above J21 the junction of M69/M1) and follow the A46, then A606 ,  then A6003  and then Lyndon Road through Manton to just before Edith Weston.
Accommodation at RSC
Room 1  – 6 berths
Room 2  – 6 berths + walk in shower suitable for disabled
Room 3  – 6 berths
Room 4  – 7 berths
Room 5   – 4 berths
Room 6  – 2 berths
Room 7   – 4 berths
Room 8  – 6 berths + shower
Room 9  – 4 berths + toilet
Room 10 – 4 + Shower & Toilet